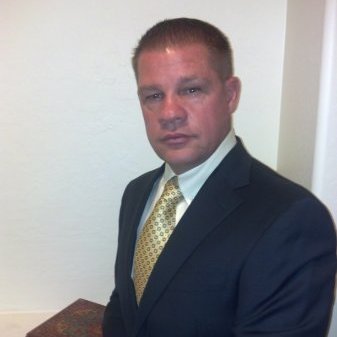 About Us
Arizona Veteran Security was started as a way to provide jobs for American Veteran men and women. They served our country in both peace and war and without complaint.  They went where very few others would go, and endured withering heat and freezing temperatures. They worked in extreme conditions and asked for very little in return. Most importantly they learned that being in the right place at the right time in the right uniform meant success or failure. For them, failure is not, and will not, be an option. We at Arizona Veteran Security believe that very few people come more qualified for the security industry than a well-trained, well equipped, and mentally focused Soldier, Sailor, Airman, or Marine. Whether they be active duty, reservist, or National Guardsmen.
As we continued to develop our program we realized that not only our service members but the civilian community around us could enhance the service and support we provide our clients. No one supports or serves a community better than the people who live in it. No one supports a country greater than the Veteran men and women who fill its ranks. We are a family run and operated business with one focus. Giving our client 100% and then some.
Chris Dempsey, Founder
Chris Dempsey started his career in the United States Marine Corps in 1984. He served in the First Gulf War and was part of VMA-311 when it lost the first American AV8B Harrier in combat. Chris left the Marine Corps in 1996 and went to work in the produce industry in Yuma Arizona. In 2001 he went to work with the Arizona Department of Corrections. He remained there until 2003 when he realized he could no longer sit on the sidelines while American men and women went to war again. In May of 2003 he joined the Arizona Army National Guard and served as both an infantry Soldier and National Guard Recruiter. In 2007 Chris deployed to Afghanistan with the Arizona National Guard's 1/158th Infantry. The platoon he was assigned to turned into what is known today as the BLESSED PLATOON . Their story would unravel the minds of most seasoned writers. They endured nearly 100 fire fights, 3 air assault missions, and the successful rescue of Senators Joe Biden (Vice President), John Kerry (Secretary of State), and Chuck Hagel (Secretary of Defense) from a snow covered mountain top in Afghanistan in 2008 . During a nine month period Chris received an unprecedented 6 combat medals for service and valor. On one occasion Chris and a team of 12 other Soldiers endured forty minutes in a kill zone surrounded by over 100 Taliban fighters. When asked why they do what they do Chris commented, "Because someone has to and today we are that someone. We know it's the weapons of war that carry us into the valley of shadows but it's the grace of God and the person standing beside you that brings us out." 
Chris has been married for nearly 20 years and has six daughters and 5 grandchildren.
Security professionals you can trust to do the job right.